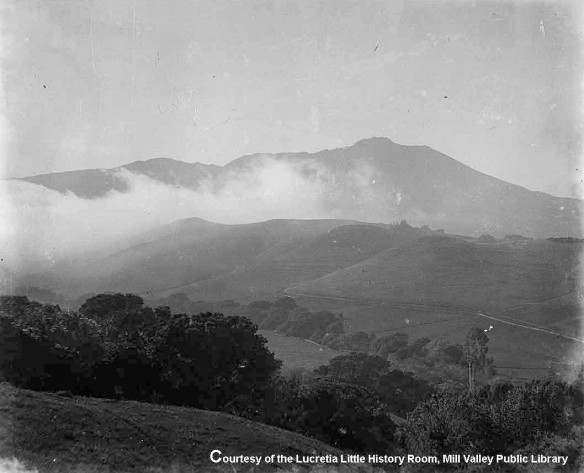 FOR INFO ON REPORTING A SEWAGE SPILL, CLICK "REPORT SPILL" TAB ABOVE
Welcome to the Homestead Valley Sanitary District web site.
NEWS:

Please click on the "new recycling requirements" tab above for information on the new organics "green can" recycling changes. Organic kitchen waste is now to be disposed of in the green can not in the garbage can. Our new Ordinance can be found here
For a brief discussion about the issues, click here
If you have a complaint about a business or Multi-family building not providing organics and recycling service for their tenants, customers and employees, or any other violation of SB 1383 requirements, click here for more info and our citizen complaint form
At the May 25, 2021 meeting, after a full public hearing, the Board approved Ordinance 2021-02 which established new sewer service charge rates for the next four years. The rates can be found under the "About Us" tab above then select Finances. Information on the sewer rate charges and supporting materials can be found under the "Documents Tab" click here

Coronavirus (COVID-19) Advisory Notice: The health and safety of community members, public officials, and employees is the top priority for the Homestead Valley Sanitary District (HVSD). In compliance with local and state shelter-in-place orders, and as allowed by Executive Order N-29-20 (March 17, 2020), HVSD will no longer offer an in-person meeting location for the public to attend this meeting. The meeting will be streamed live (see below), and members of the public are encouraged to participate remotely from a safe location as described below. Members of the public or staff may participate in this meeting electronically
Please note: Updated start time 6:45 PM. The November 28, 2023 meeting will be at the Homestead Valley Community Center. The public is encouraged to attend and masks are recommended. Meeting room is downstairs at the center. The FireWise meeting will be held upstairs, starting at 7 PM.
Homestead Valley is located in the unincorporated area of Marin County adjacent to the City of Mill Valley. The Homestead Valley Sanitary District was formed in 1931 under the Sanitary District Act of 1923 to provide sewer service to the area. On October 4, 1947, Homestead Valley residents voted 211 to 43 to approve an $85,000 bond issue to construct a sewer collection system for the area. Since that time, the district's sewer system has expanded to almost 13 miles of public sewer mains as the population of the valley has grown.
The purpose of the sanitary district is to provide cost-effective and environmentally responsible sewage collection services to its residents.
Homestead Valley provides only sewage collection services. Treatment and disposal is provided by the Sewerage Agency of Southern Marin (SASM) Collected sewage flows to the wastewater treatment plant located at 450 Sycamore Avenue, across from Mill Valley Middle School. After treatement, the treated effluent is pumped six miles through a 36 inch forcemain to a common deep-water outfall shared with Sanitary District No. 5 near Elephant Rock in Tiburon. SASM is a joint-powers agency comprised of the , Alto, Homestead Valley and Richardson Bay Sanitary Districts along with the Tamalpais Valley Community Services District and the City of Mill Valley. SASM is operated under contract with the City of Mill Valley,
Homestead Valley Sanitary District is also responsible for refuse collection within its borders. For many decades the district has contracted with Mill Valley Refuse Service to provide garbage collection to our residents.
Homestead Valley Sanitary District meets monthly, usually on the 4th Tuesday at the Homestead Valley Community Center operated by the Homestead Valley Community Association located at 315 Montford Avenue. (MAP)