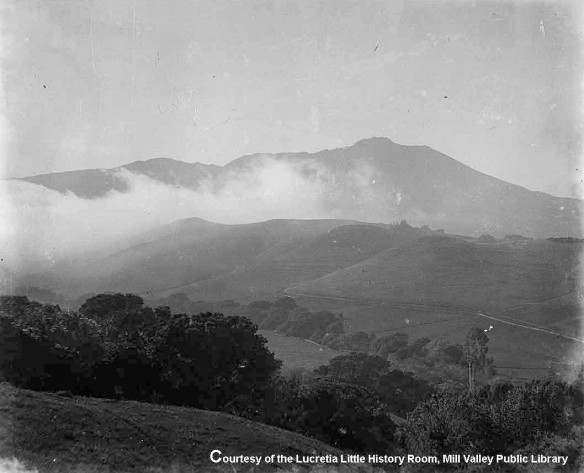 Welcome to the Homestead Valley Sanitary District web site.
(Please click on the Services Tab above and choose "Garbage" for a notice about the proposed change to Dual-Stream Recycling and a link to Mill Valley Refuse Service information on Single vs Dual-Stream Recycling)
Homestead Valley is located in the unicorporated area of Marin County adjacent to the City of Mill Valley. The Homestead Valley Sanitary District was formed in 1931 under the Sanitary District Act of 1923 to provide sewer service to the area. On October 4, 1947, Homestead Valley residents voted 211 to 43 to approve an $85,000 bond issue to construct a sewer collection system for the area. Since that time, the district's sewer system has expanded to almost 13 miles of public sewer mains as the population of the valley has grown.
The purpose of the sanitary district is to provide cost-effective and environmentally responsible sewage collection services to its residents.
Homestead Valley provides only sewage collection services. Treatment and disposal is provided by the Sewerage Agency of Southern Marin (SASM) Collected sewage flows to the wastewater treatment plant located at 450 Sycamore Avenue, across from Mill Valley Middle School. After treatement, the treated effluent is pumped six miles through a 36 inch forcemain to a common deep-water outfall shared with Sanitary District No. 5 near Elephant Rock in Tiburon. SASM is a joint-powers agency comprised of the , Alto, Homestead Valley and Richardson Bay Sanitary Districts along with the Tamalpais Valley Community Services District and the City of Mill Valley. SASM is operated under contract with the City of Mill Valley,
Homestead Valley Sanitary District is also responsible for refuse collection within its borders. For many decades the district has contracted with Mill Valley Refuse Service to provide garbage collection to our residents.
Homestead Valley Sanitary District meets monthly, usually on the 4th Tuesday at the Homestead Valley Community Center operated by the Homestead Valley Community Association located at 315 Montford Avenue. (MAP)